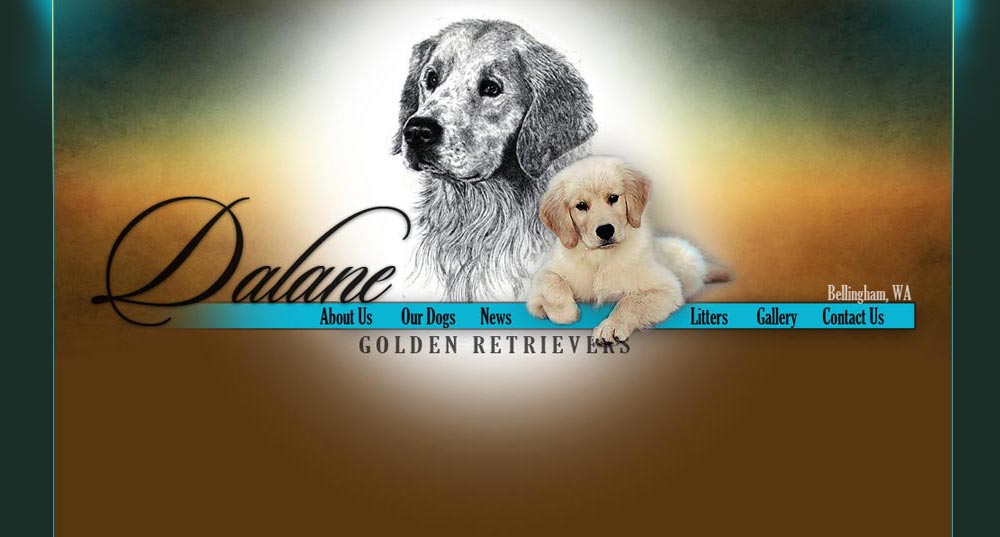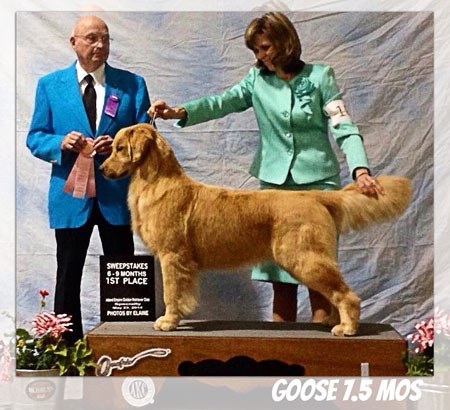 Goose has a specialty major, 2 best in Sweepstakes and a Puppy Group 2 from the 9-12 & 12-18 classes.
This Willis x MADGE son will be out again when his coat comes back.




Goose finished his Ch. With style by winning a 5 pt major (his third major) and BOB over 11 specials in tough West Coast competition.
Copyright © 2015 Jane Jensen:: Dalane Golden Retrievers :: Washington Golden Retriever Puppies. All Rights Reserved. WEB DESIGN BY NIOME